1035 points what else can you say...
I hope you had a good weekend...
I am off to the dentist today I lost a filling the weekend!
No pain so far but you know that won't last long...
I fired up PR Ratings this morning to see how some of the shared systems were doing that were added last month.
One that caught my eye was "TRWGSR3 (11/07/2017)"
This one is up 22points this month (£220 @£10 bets) which is similar to what it made last month.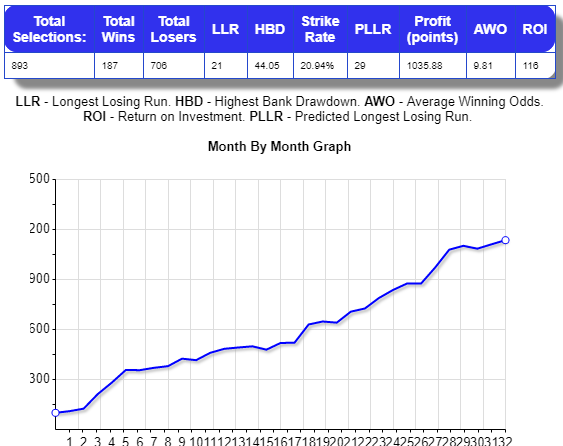 It's quite an interesting little system with a few filters that just seem to work together.
Normally I don't like systems that use all the race types but again it seems to work here.
A lot of the profit does come from Flat races but if you take them out...
...It still shows a healthy profit of 653 points and is up 16.91 points this month.
This is just one of over 100 shared systems you can get with PR Ratings
And you still have time to get PR Ratings + The Scoring Power Tool + the AutoBot at a very special price.
Click Here to get the details.
Offer ends tomorrow night or when all 10 are gone!
Until Next Time