Horse Racing Race Card Order myth or fact?
When it comes to horse racing there are plenty of ideas floating about on how you can win on the horses.
You often hear things like...
"Furthest traveled"
"First Time Handicap"
"Steamers and Drifters"
You get the idea.
Another one I came across is explained like this:
"Favourites in the first race of each meeting every day are more likely to win because punters get more time to assess these races."
PR Ratings already has a filter that allows you to analyse races in time order...
...But this is based on the full day's race programme.
So after reading about these favourites in the first race of each meeting, I thought it would be another good addition to V3.16.
Many of these myths you can test with PR Ratings like "First Time Handicap".
So I decided to add this feature to PR Ratings to allow users to test this Myth.
Does it work?
That's the beauty of PR Ratings it gives you the chance to analyse these ideas yourself.
Since adding this feature, I have created a couple of my own systems and added them to the "Shared" list so other users can try them out.
One of them (SimpleSys1 (23/01/2018)) is on a very interesting winning streak.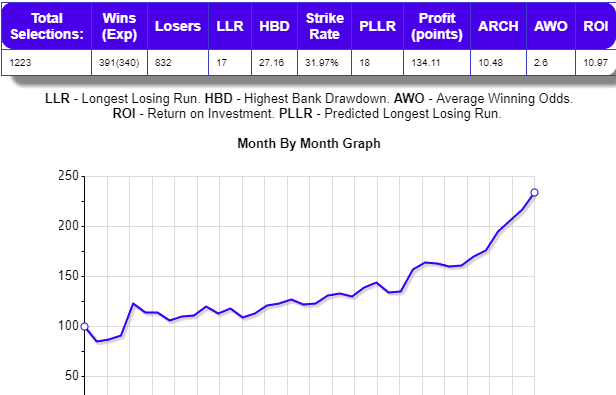 Another use for a filter such as this is for testing your system to see if the overall performance continues when you select random samples…


…Like the 3rd race of a meeting.


You can use this alongside other filters like the 1st letter of a horse's name or days of the week.


It's always a good idea to do random testing when creating your own betting systems.
The recent addition of A/E and Archie to the main results sheet will also help with deciding if your system is based on chance.


If you really want to find out if favourites in the first race have a better chance of winning then check out
PR Ratings here
.