389 points re-tweaked AW system...
It's Friday!
So another thing I have learned to do to remember peoples names is...
3. Try and make the name into something tangible. Whether you think your good at using your imagination or seeing pictures or not...you actually are...really you are.
A name is just a word until you turn it into something interesting and it's weird how it works.
I met a "Brian" the other day and immediately thought of the film "Life of Brian" and gave him a role in the film in my head.
I don't see how I will ever forget his name now and immediately I think back to our conversation I recall his name...Weird!

Names you can associate to something quickly are the easy ones :- )
Another tip next time...
I mentioned the Betfair "Cash Out" Trading method yesterday and immediately got a couple of questions.
The first was about the amount of tips I send out a day?
This varies but on average it's about 5
Will I charge for them after a year?
The plan is to charge around £7.99 a month but to be honest until I put something in place they will just keep being sent to you :- )
Let me know if you have a question.

Click Here to see all the details about this BCOTD.
I recorded a quick video about the PR Ratings "Shared System" competition that I launched earlier this week.
-------------------------------------
By the way we are down to the last PR Ratings "Never pay again" license.
I have added a 2 pay option :- )
Click Here for all the details:
-------------------------------------
One of the entries managed to get the base system up to 389 points from the original 124 points.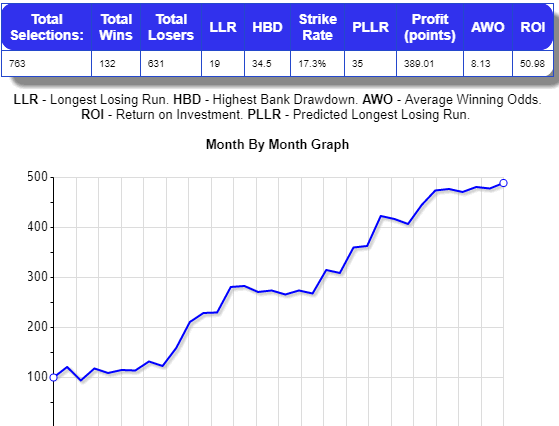 I hope there are a couple more before close it off early next week.
You can find out more about PR Ratings here:

Have a good weekend

Until next time....
Please note: This email is sent to you because at one time or another you subscribed to either one of my services or opted in for one of my many free offers.

This email is not intended for anyone under the age of 18.